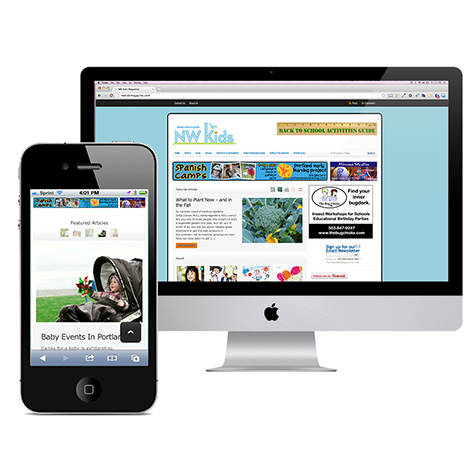 As Technical Director for NW Kids Magazine, my first priority in the fall 0f 2011 was to deploy a website redesign.  NW Kids magazine, a popular family oriented print magazine in the Portland area, was looking to enhance their digital brand identity.
NW Kids Magazine's site at the time was a fixed-width WordPress site with quite a bit of content and healthy traffic.  The site was a 'brochure' style site that represented the print magazine.  It featured events, editorial, and generated revenue with sponsored advertising.
Budget was limited, so I worked with a 'magazine style' and responsive WordPress theme, customized it offline and deployed it.  As is true with most site builds, it was important the site not only function well, but it appropriately represented the brand.